AIRPORT TRANSPORTATION TO & FROM ALL HOUSTON AIRPORTS (BUSINESS & PERSONAL)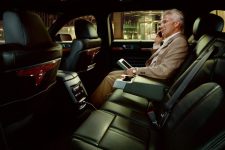 Airport transportation can be frustrating, especially in Houston.  Houston is a busy city for frequent travelers. We are constantly welcoming new visitors by road, boat and especially plane. Bush International Airport (IAH), Houston Hobby Airport and David Wayne Hook airport all maintain a constant flow of visitors in Houston. And we provide Airport Limo & Transportation services in Houston to all of them 24 hours a day, 7 days a week. If you're not sure how to book a luxury airport limousine, or how to find us, don't worry; we'll guide you every step of the way.
Houston Airport Transportation
When you're ready to leave the terminal, you'll receive VIP treatment right from the start. Don't worry about the hassle of trying to find the car rental service, taxi or public transportation, only to be further confused by where you're actually supposed to go. Our chauffeur will find you using a sign featuring your name, organization, or any other details that you specify. We'll also help you carry and pack your luggage into the vehicle. Then, you'll ride with class and arrive in style. We'll keep you entertained along the way with music or station of your choice on the premium sound system. You can even enjoy WiFi access by simply letting us know in advance. If you're catching a flight at another airport, we also offer quick and easy transfer services.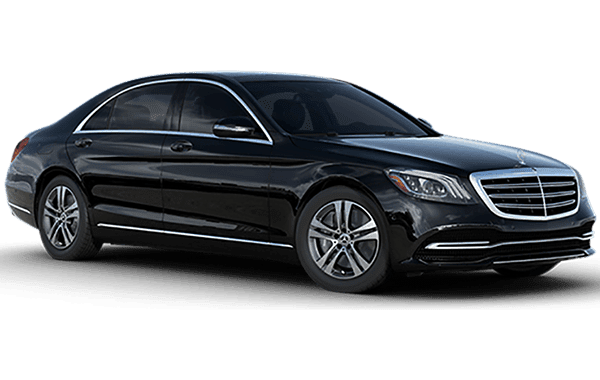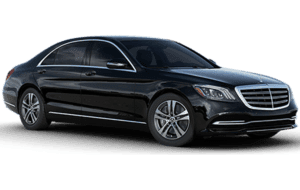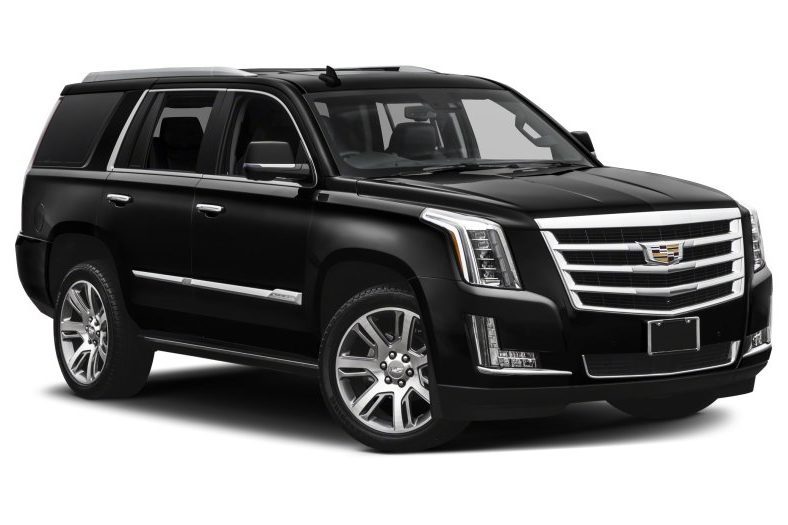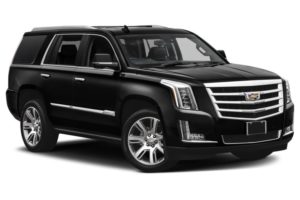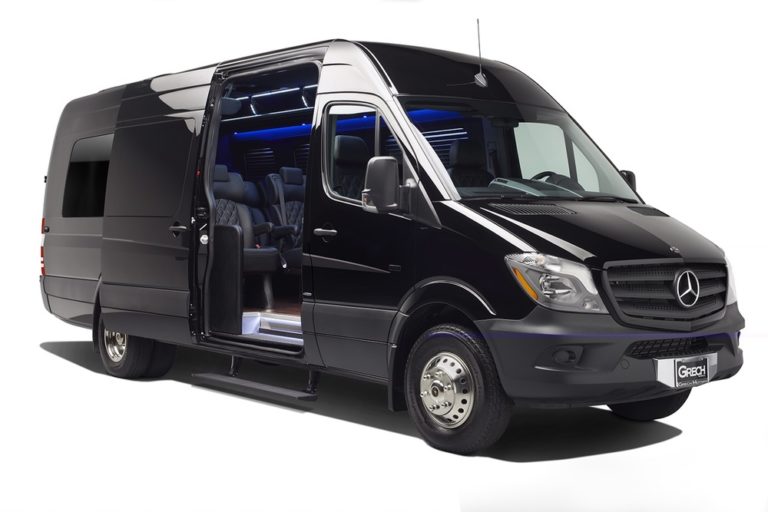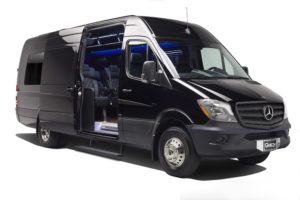 Airport Transportation for Executives and Corporate Clients
If you have a hectic schedule, we're here to work with you. We're happy to make any necessary stops along the way. If you need to keep us reserved for a few hours or an entire day, we are happy to help. Just let us know your schedule during booking, and we'll take care of the rest. Of course, we understand that circumstances change unexpectedly and are flexible enough to adapt. Our chauffeurs know this city and are prepared to change the route on a whim.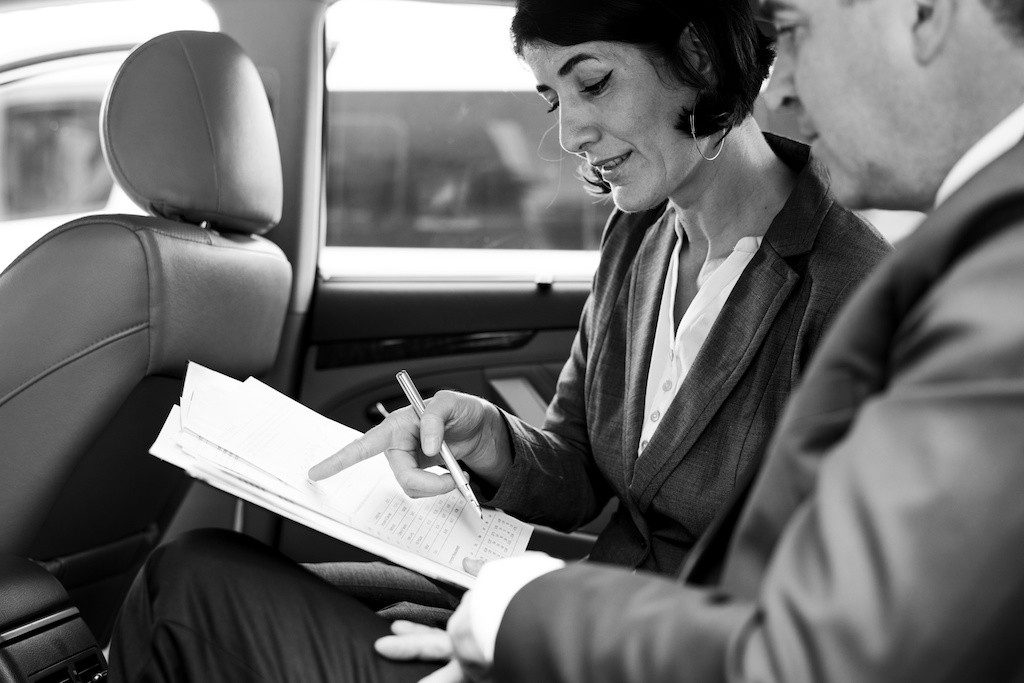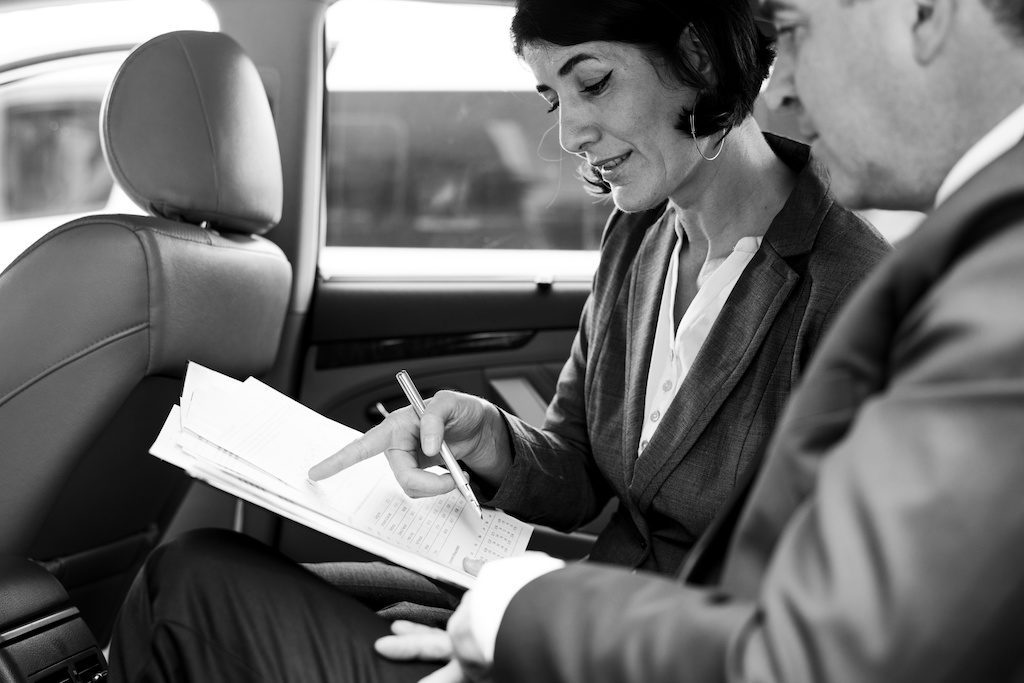 Group Airport Transportation
If you're flying with a group, you'll probably need plenty of room for both your guests and their luggage. We have spacious luxury airport limousine options that can easily fit both (comfortably). Even so, if a larger option is preferred, we also offer luxury sprinters, party busses and even cargo vans. We also offer complimentary soft beverages to keep your guests refreshed. This will be a great time to have a drink if flights leave you feeling anxious.
Regardless of your preferred choice, all of our luxury airport limousines feature a modern design inside and out. The interiors come complete with stylish leather seats, LED lights and minibar. The exteriors are glazed with a near gloss coat of paint to complete the look. Best of all, we can customize your limo for the occasion at hand, whether it's for business, a party, honeymoon, or just to tour our fine city.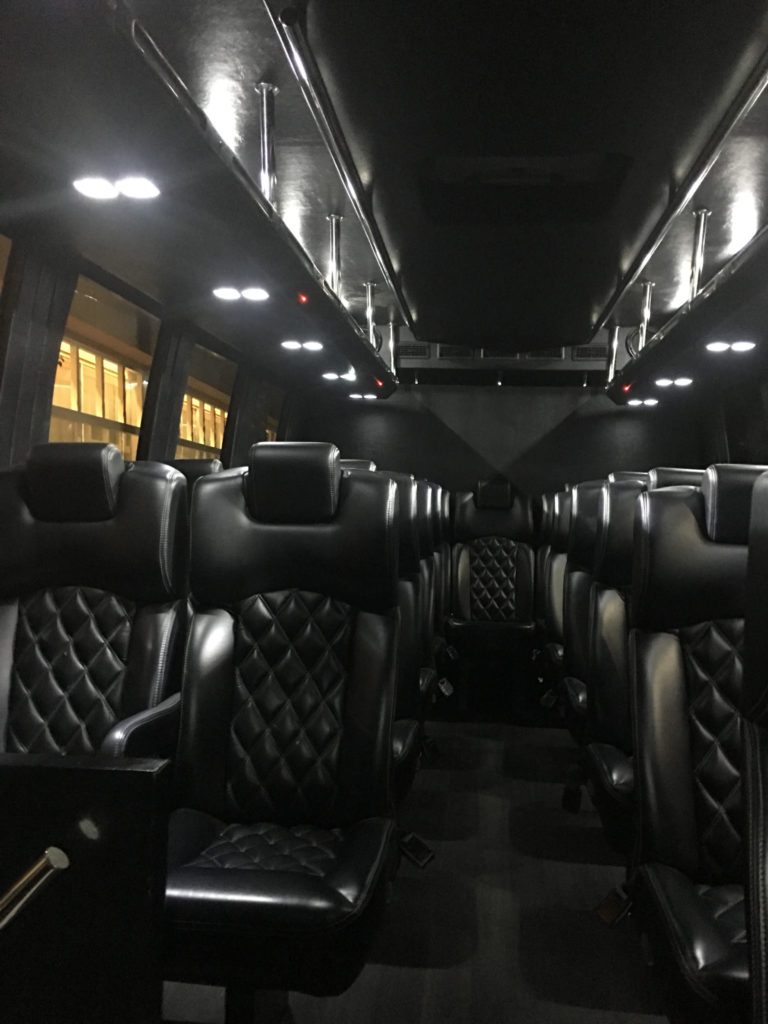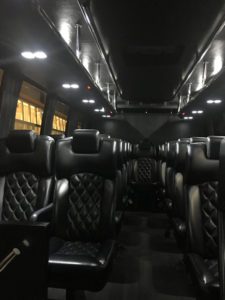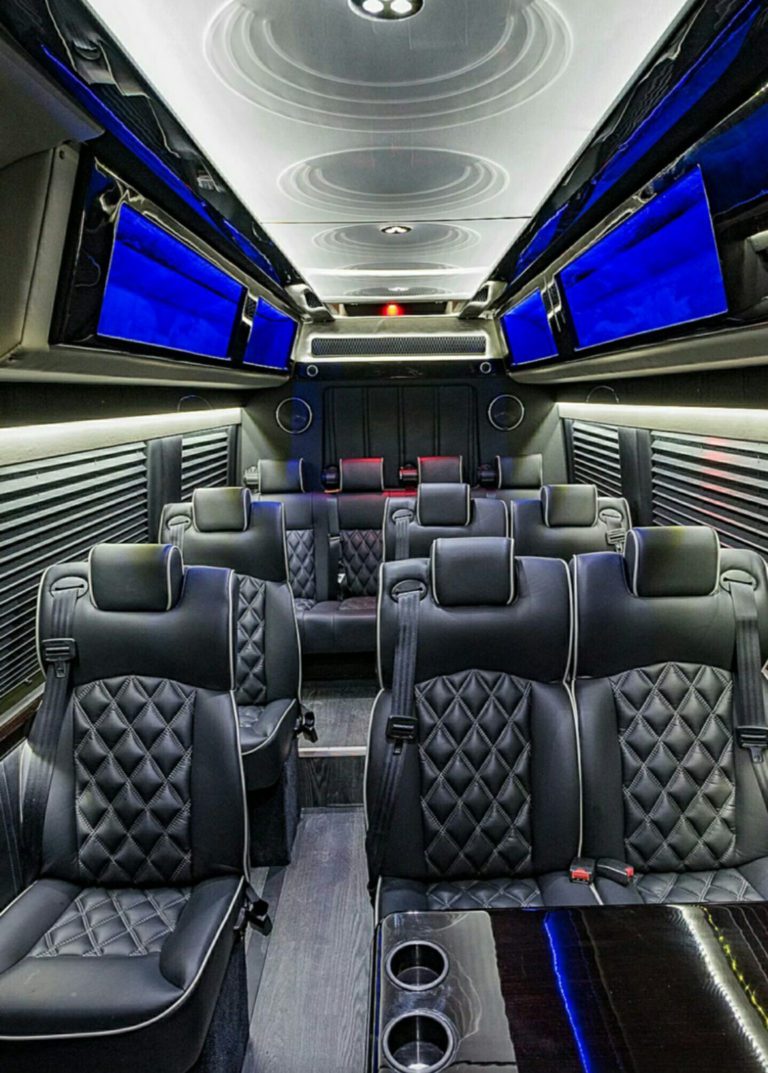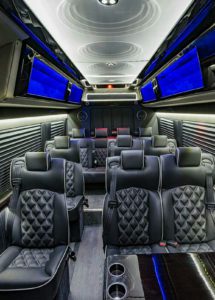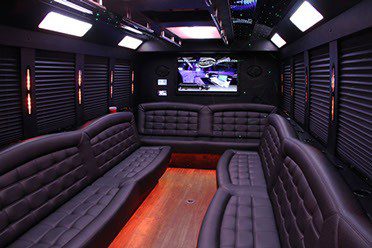 When it comes to airport limo & transportation services in Houston, you have many options. Rental cars, taxis, and shuttles are a few of the most popular choices. So, why choose our luxury airport limousine services? At Deluxe Limousine & Transportation, we don't just give you a limo, we customize it to your precise specifications. Each of the previously mentioned features can be custom tailored prior to your pickup. We also implement stringent cleaning methods to ensure absolute aesthetic appeal and optimal cleanliness. No other service offers that level of personalization, and you may be pleasantly surprised with the price you'll pay for it. We have spent the past 10 years perfecting our craft, learning the streets of Houston and building a solid reputation. If you'd like to learn more about our luxury airport limousine services, give us a call today!
Our airport limousine transportation services are more personalized and convenient than taxi service or airport shuttle service. Deluxe Limousine & Transportation urges you to give our airport limousine corporate transportation a try; we are widely recognized as a premier limo transportation company in Houston due to our commitment to professionalism. Deluxe Limousine & Transportation provides service to Bush International Airport frequent travelers, airline flight attendants and crew, and corporate clients with luxury airport limousine services at affordable rates. Houston airport transfers made easy with a Houston limo company who is affordable and specializes in Houston airport ground transportation.