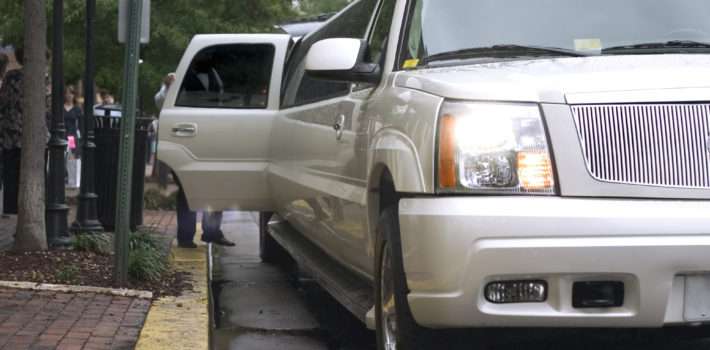 A 2022 survey showed that 44% of Americans have flown commercially. Another 90% of Americans said they had flown commercially at least once in their lifetime.
If you have flown into Houston, you probably need some kind of transportation. Houston limo transportation is a great option to get you into the city.
Whether you are a tourist or a local, you need to get into Houston somehow. This guide will give you all of the options for when you arrive at the airport.
Keep reading to find out why a Houston limo is the best transport option.
Limo Services
When you fly into Houston, you need to find a way to get into the city. This can be difficult since you don't have a vehicle at the airport.
The best option by far is a Houston limousine. You can hire a Houston limo from Deluxe Limousine & Worldwide Transportation.
This company provides a wide range of limousine Houston options for all occasions. One of these options is for when you are at the airport and need transport.
You have the opportunity to choose from a long list of luxury vehicles. This provides the most comfortable experience that is a real treat for travelers.
You receive VIP treatment with a professional chauffeur. You also have access to music from a premium sound system on the way to your destination.
This includes access to Wi-Fi as long as you let the chauffeur know in advance.
Taxi
Another option when it comes to Houston airport transportation is available. This is traditional taxi transportation where you can book a taxi ahead of time.
Taxis are a classic way of getting from one point to the next. These are cars that are professionally driven that can take you anywhere.
Most taxis are available 24/7, making them easy to access. Keep in mind that you should call a taxi 15 to 20 minutes before you plan on needing them.
This guarantees that the taxi will arrive punctually so that you don't have to wait around too long. Taxis don't provide the most high-quality experience, but they get the job done.
Uber Driver
There are other more modern options when it comes to Houston transportation. One of those options is getting an Uber ride.
You can download the Uber app so that you can schedule an Uber driver. The driver will know where to pick you up at the airport and at what time.
Keep in mind that these are not professional drivers, they are Uber contractors. Because of this, there is no knowing who is going to be driving the vehicle.
Uber has a good reputation, but this is something that some people may not be comfortable with. With Uber, you could also choose from a variety of vehicle options depending on your preferences.
Public Transport
When it comes to transportation, there are some options that have been around for a very long time. One of those options is public transportation.
Public transportation is usually easy to access, helping you to get into Houston. You should usually be able to find transport stops around the airport where the bus picks up passengers.
You will be riding with a large number of strangers, and you will need to manage your own luggage. Public transport can also be delayed for a variety of reasons.
It will make several stops along the way, so it may take you some time to get to your destination. If you are in a hurry or if you have a lot of luggage, this may not be ideal.
Benefits of Limo Houston Services
Now that you know about your options, you may be wondering about the best option. Most people agreed that Houston limo services are the best option.
Limousine services in Houston have a lot of benefits that you should consider before making up your mind.
Customizable
Austin limousine service allow you to pick and choose what you like. You get to look through a long list of vehicles to see what you would be most comfortable in.
These are luxury vehicles that provide a VIP experience all the way. There are also a variety of service areas provided, making it easy to get to where you need to go.
Safe
Some public transport options are not ideal for everyone. One concern you may have is how safe the transportation is.
Public transportation is unpredictable, and taxis and Uber can be a little risky as well. An Austin airport limo is driven by trained chauffeurs.
These are professionals who take their work seriously to provide the best experience. This provides safety and security when you are traveling into Houston.
Perfect for a Crowd
If you are traveling in a group, it can be difficult to get transportation. The good news is that Houston limousine services provide a wide range of options.
It has shuttle buses that can fit up to 27 passengers. This is a huge shuttle that is perfect if you have a large group that wants to stick together.
Dependable Travel
An Austin car service is easy to schedule, so you don't have to worry. The limousine will arrive on time and drop you off quickly.
This helps to eliminate the stress and uncertainty of public transportation.
Houston Limo Transport: Airport Transportation Options
If you are flying into Houston, you probably need transportation. Houston limo services are the best option that provides security and luxury.
Are you interested in booking a limousine? Contact us today at Deluxe Limousine & Worldwide Transportation to get started.